Things To Do in Manaus & Port of Manaus Terminal Layover Ideas
Things to do in Manaus if you have a Port of Manaus Terminal Layover or Extended Port of Manaus Terminal Stopover
If you have an extended layover at the Port of Manaus Terminal or staying in town, why not consider getting out with some fun activities? We list a few here and there are many more on
Manaus.LayoverIdeas.com
.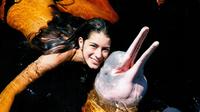 Duration:
7 hours
Priced From:
USD 55.00
Enjoy this full-day tour swimming with dolphins, meeting of the waters, Indigenous Ritual and January Ecological Park.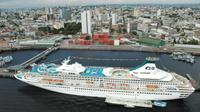 Duration:
Flexible
Priced From:
USD 68.00
Shared Manaus Port Transfer.<br>Pre-book your hotel or airport transfers to the port of Manaus to enjoy a hassle-free start and end to your vacation! This transfer will take you to and from your hotel in a comfortable vehicle, with no waiting for taxis!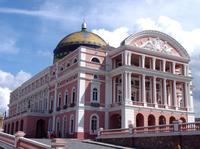 Duration:
3 hours
Priced From:
USD 73.00
Explore the Amazon city of Manaus on a 3-hour city sightseeing tour. Make stops at the Rio Negro Palace, the Indian Museum, the Justice Palace and Teatro Amazonas. See the floating port of Manaus and the Municipal Market. See interesting architecture and learn about the history and culture of Manaus from your guide.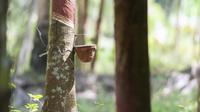 Duration:
Flexible
Priced From:
USD 88.99
Depart from Manaus to Vila Paraíso (set of the movie "The Jungle"). Our visit begins at a waterfront warehouse where rubber boards boats to be shipped around the world. Here we will enter the Rubber Master House whose majestic architecture shows the wealth of Brazilian rubber plantations from the industry boom and war effort.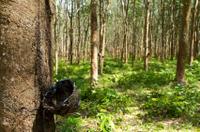 Duration:
4 hours
Priced From:
USD 96.00
Learn about the 19th-century rubber boom in Manaus on this guided tour of the Museu do Seringal Vila Paraíso (Rubber Museum). This open-air museum is a recreation of an Amazonian rubber estate, where you can learn about rubber making, discover what types of tools are used to tap the rubber from trees and see docks from where rubber was shipped all over the world. Your knowledgeable guide will tell you about the rubber era and how it made Manaus one of the wealthiest cities in Brazil during the late 1800s. ... Read More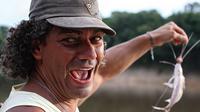 Duration:
Flexible
Priced From:
USD 100.00
Rivers' Expedition Tour. A half-day tour!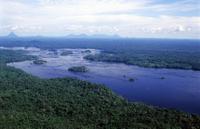 Duration:
5 hours
Priced From:
USD 109.00
Put your survival skills to the test on this guided tour through the Amazon Rainforest from Manaus! As you walk through the lush rainforest, your expert guide will teach you how to conquer your natural surroundings. Learn how to identify trees that produce fruits and nuts you can eat -- like açai palm berries, passion fruit and Brazilian nuts -- as well as vegetation to avoid. Spot medicinal leaves and roots; learn how to find sources of clean water; and practice building traps for small animals. Afterward, enjoy lunch and take a scenic canoe ride before discovering local village life with a visit to a real Amazonian home. ... Read More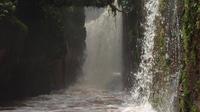 Duration:
Flexible
Priced From:
USD 114.99
The waterfalls around Presidente Figueiredo (107km north of Manaus) combine spectacular views and cool experience with a virgin jungle environment.