Bari Airport (BRI) Arrivals & Departures Flights

Safely Arrive or Depart Stress-Free at the Bari Airport!
Have a private driver waiting exclusively for you at the Bari Airport from USD 68
or book a
safe and economical shared Bari Airport shuttle transfer from USD 142
.
BRI Bari Airport Arrivals & Departures
The Bari Airport arrivals and departures are operated by these airlines and this may also include codeshare flights as well:
Air Berlin

,
Air One
,
Alitalia
,
Balkan Bulgarian Airlines
,
Blue Panorama Airlines
,
Carpatair
,
EasyJet Airline
,
Germanwings
,
Helvetic Airways
,
Lufthansa

,
Lufthansa Cargo
,
Meridiana
,
Ryanair
,
Swiss Airlines

, and
Wizz Air
.
Closest Airports to BRI Bari Airport
Travel Tips & Articles You Might Like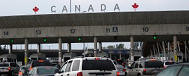 More Bari Airport Transfer & Airport Connection Options