Things To Do in Cunnamulla & Cunnamulla Airport Layover Ideas
Things to do in Cunnamulla if you have a Cunnamulla Airport Layover or Extended Cunnamulla Airport Stopover
If you have an extended layover at the Cunnamulla Airport or staying in town, why not consider getting out with some fun activities? We list a few here and there are many more on
Cunnamulla.LayoverIdeas.com
.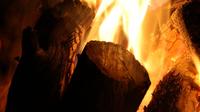 Duration:
2 hours
Priced From:
USD 15.34
Immerse yourself in the Drovers campfire lunch and show where larger than life, retired boss drover, Les Capewell, will have you laughing and the whip cracking like a true blue Australian outback legend.<br><br>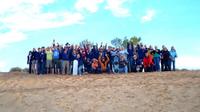 Duration:
60 minutes
Priced From:
USD 15.34
The outback in Australia certainly is an amazing place that creates a plethora of unique activities for the individual or the family alike. One such activity is sandboarding down the natural dunes in Cunnamulla one of the most surprising locations in Queensland's outback when it comes to taking part in unique outback adventure experiences in Australia.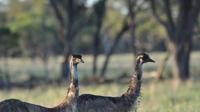 Duration:
3 hours
Priced From:
USD 26.84
Learn about the history of the town and industries in Cunnamulla with a passionate and knowledgeable guide. Enjoy this drive through the the quaint streets of Cunnamulla and become captivated by the colourful stories which paint the town. Tour includes pickup from hotels in Cunnamulla as well as afternoon tea.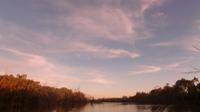 Duration:
Flexible
Priced From:
USD 30.67
If you love to explore and enjoy nature in your own time at your own pace then, kayak hire is for you. The Warrego River is a great river system in Outback Australia, which offers you an adventure of a lifetime to explore and be at one with nature.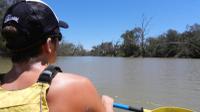 Duration:
2 hours
Priced From:
USD 34.51
The Warrego River, which runs through Cunnamulla is truly an amazing place to experience everything nature has to offer. There's no better way to experience it than in a kayak where the sheer magnitude of this natural wonderland becomes evident.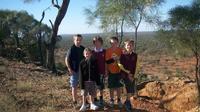 Duration:
3 days
Priced From:
USD 498.07
Enjoy the ultimate Australian Outback family adventure holiday. This tour provides the opportunity for families to bond and enjoy activities together as well as giving mum and dad time out for themselves. Surrounded by nature, expect to see lots of wildlife including kangaroos, wallabies and emu.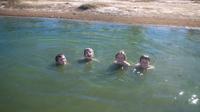 Duration:
6 days
Priced From:
USD 766.85
Toss out the tech as there is no better family holiday than bonding in the Australian outback. With clear blue skies in the days and a million stars at night the action and entertainment will be exciting for all. Surrounded by wildlife, characters and nature relax, unwind and embrace this opportunity to explore real life in the outback. This tour includes transportation during tour, accommodation, and activities as listed in itinerary.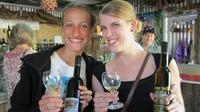 Duration:
9 days
Priced From:
USD 1188.61
This Outback Exploration tour has been designed for adventure travellers and backpackers wanting to get in touch with the real soul of the Australian outback. Over 9 glorious days you will get up close and personal with nature, wildlife, outback characters get off the beaten track to explore and experience real life in the outback with this hands on adventure of a lifetime. Departures are available from both Brisbane and Sydney so you don't have to backtrack and can experience more of the outback. ... Read More
More Cunnamulla Airport Transfer & Airport Connection Options