Things To Do in Dunedin & Dunedin Airport Layover Ideas
Things to do in Dunedin if you have a Dunedin Airport Layover or Extended Dunedin Airport Stopover
If you have an extended layover at the Dunedin Airport or staying in town, why not consider getting out with some fun activities? We list a few here and there are many more on
Dunedin.LayoverIdeas.com
.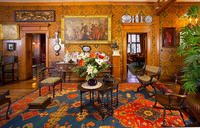 Duration:
60 minutes
Priced From:
USD 14.48
Admire the fine architecture, gardens and decor of the elegant Olveston Historic Home during a 1-hour guided tour of this must-see attraction in Dunedin. You can also stroll through the beautiful gardens and take in views of the city and Otago Harbour. During the house tour, your knowledgeable guide shares informative commentary about the design, art and furnishings, as well as the family that built the home. This tour gives you a chance to glimpse life in New Zealand during the early 20th century and learn about one of Dunedin's most prominent families. ... Read More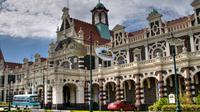 Duration:
Flexible
Priced From:
USD 19.99
This historic audio tour of the intriguing city of Dunedin will take you on a culturally significant journey where you will see sights such as the interesting Octagon and the iconic landmark of the Old Railway Station.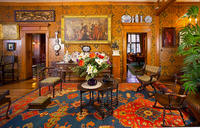 Duration:
2 hours
Priced From:
USD 24.14
Discover the very best of New Zealand and international art in Dunedin in one of the finest private art collection in the country. Acquired by the Theomin Family between the late 1800s and the early 1960s, the Art Collection contains over 240 artworks by local and international artists, and hangs today where it always has on the walls of Olveston Historic Home. This guided tour offers visitors the opportunity to learn about the artworks in the collection and the collecting passions and tastes of one of New Zealand's most cultured and generous families of the times.... Read More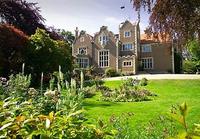 Duration:
7 hours 30 minutes
Priced From:
USD 44.56
Discover Dunedin's roots when your ship is in port on a shore excursion that takes in the city's central sights and historic Olveston House. You'll see Dunedin's highlights -- including Otago University on a two-hour sightseeing tour which includes guided tour of the stately Olveston mansion and its landscaped gardens.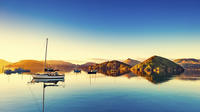 Duration:
3 hours
Priced From:
USD 46.79
<p>Make the most of your shore excursion in Dunedin, the oldest city in New Zealand, which boasts impressive architecture and many hidden secrets. Escape the crowds and venture out to explore parts of the town belt, coastline and central city on a small group tour packed with interest. Ancient trees, stunning lookouts, beautiful beaches, wonderful architecture and rolling hills await you.</p>
Duration:
3 hours
Priced From:
USD 46.79
<p>Make the most of your visit to Dunedin, the oldest city in New Zealand, which boasts impressive architecture and many hidden secrets. Escape the crowds and venture out to explore parts of the town belt, coastline and central city on a small group tour packed with interest. Ancient trees, stunning lookouts, beautiful beaches, wonderful architecture and rolling hills await you.</p>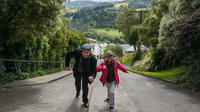 Duration:
4 hours
Priced From:
USD 48.27
Discover top attractions and iconic sites around the city of Dunedin on this half-day city tour. Explore Dunedin with a guide and take in key sites of interest such as Cadbury World, the Jacobean-style Olveston House and the University of Otago. Gaze out over Otago Harbour from Signal Hill, and enjoy an exciting spin down Baldwin Street — the steepest residential street in the world! Enjoy personal attention from your guide on this small-group tour, limited to 15 people. Daily departures are available for cruise passengers and city-based passengers.... Read More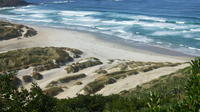 Duration:
4 hours
Priced From:
USD 59.41
<p>Enjoy a half-day personalized tour of Dunedin on this small group shore excursion. This tour has a maximum of 4 people allowing you to see the best of Dunedin on this personal experience. Your tour can include wildlife, historic buildings and wonderful scenery or if you have a preference on what you want to see, you can be taken there adding a little bit of history on the way. As this is a small group tour it allows stops when and where you want and you will be taken to all of those top stops for photos where larger groups do not have time for.</p>... Read More
More Dunedin Airport Transfer & Airport Connection Options