Things To Do in Medellin & Olaya Herrera Airport Layover Ideas
Things to do in Medellin if you have a Olaya Herrera Airport Layover or Extended Olaya Herrera Airport Stopover
If you have an extended layover at the Olaya Herrera Airport or staying in town, why not consider getting out with some fun activities? We list a few here and there are many more on
Medellin.LayoverIdeas.com
.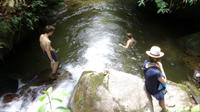 Duration:
4 hours
Priced From:
USD 27.00
Join this 4-hour private hike on a eco-trail through dense Andean cloud forest to 20 meters high waterfall called La Miel where you can have a relaxing swim just a few minutes outside of town. Afterwards enjoy flora and fauna in the nearby nature reserve.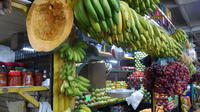 Duration:
4 hours
Priced From:
USD 29.00
Stroll through stalls brimming with fresh fruits, vegetables and flowers at Medellin's local market "La Minorista". Try exotic fruits and interact with the local vendors bargaining for a good price and interact with the local market community.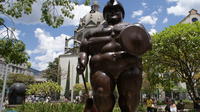 Duration:
4 hours
Priced From:
USD 31.00
Medellín transformed from one of the most dangerous cities in the world into one of the most innovative metropolises. Learn about the transformation of this fascinating metropolis and enjoy its awesome atmosphere, figurative and literally.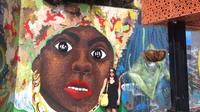 Duration:
4 hours 30 minutes
Priced From:
USD 42.99
This tour is designed to learn from the reflections of the Colombian armed conflict, appreciated the heroic life behind it and show respect to it´s victims. Visit the places that where once violent territories and have become an example of transformation. Tour the museum building for victims of the armed conflict. Share with the Comuna 13 community and ride the only public escalators in the world. Tours the downtown area, the beautiful squares surrounded by architectural gems. Explore the new railway line (tram) Medellin public transit system. With this tour you support the initiatives that have change the communities affected by the violence through art, culture and education.... Read More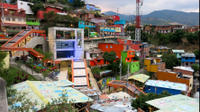 Duration:
4 hours
Priced From:
USD 44.00
The City of Medellin offers a great variety of urban arts due to the city's transformation in the last 20 years. Especially graffiti has not only strong artistic and cultural elements, it is a way of political expression.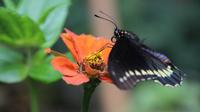 Duration:
4 hours
Priced From:
USD 44.00
The flower arrangements of the Flower Festival ("Feria de Flores") are a cultural symbol of Medellin. On this tour we visit an organic flower farm and experience the traditional peasant culture of Santa Elena.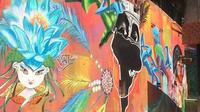 Duration:
3 hours
Priced From:
USD 45.00
Medellín is a town that has gone from dangerous to deliriously innovative in a very short time. This 3-hour tour shows off the city's burgeoning street-art scene. Your bilingual guide leads you through two neighborhoods, pointing out the coolest street art and introducing you to a couple of the hippest parts of town.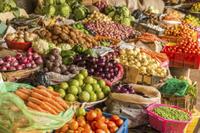 Duration:
3 hours
Priced From:
USD 45.00
Medellín's food markets have become tourist attractions, and it's easy to see why — they're overflowing with exotic fruits and vegetables, fresh meats, and aromatic herbs. Visiting them is a great way to get a sense of the daily life of the average Colombian. This 3-hour guided tour goes to two food markets and a flower market. Stroll the markets and take photos, speak to vendors and learn about what makes a Colombian food or flower market such an incredible place to visit.
More Olaya Herrera Airport Transfer & Airport Connection Options