Things To Do in Faro & Faro Airport Layover Ideas
Things to do in Faro if you have a Faro Airport Layover or Extended Faro Airport Stopover
If you have an extended layover at the Faro Airport or staying in town, why not consider getting out with some fun activities? We list a few here and there are many more on
Faro.LayoverIdeas.com
.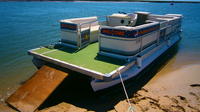 Duration:
3 hours
Priced From:
USD 22.72
<div>Join this catamaran tour which will take you to the most beautiful waters of the Algarve. Deserta (unique island with no permanent housing), Farol (only inhabited island on holiday period or weekend with a lighthouse), and Culatra (traditional fishing community ,inhabited island all year) are the paradise islands of the Ria Formosa Natural Park, where every day we stop to enjoy the scenery, birdwatching, walking on the seashore and even have lunch. </div><div><br></div><div><br></div> ... Read More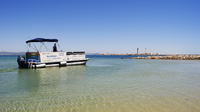 Duration:
2 hours 30 minutes
Priced From:
USD 28.40
Board a comfortable catamaran with a small-group of no more than 10 people to discover the Ria Formosa Natural Park. Visit the Deserta Island and Farol Island as well as you cruise along. See exotic birds and observe the daily lives of the citizens of a local fishing village. <strong><br /></strong>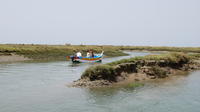 Duration:
2 hours
Priced From:
USD 28.40
Embark on an ecotourism experience in Ria Formosa on board a "Saveiro" (a traditional boat). In the company of a nature tour guide, this boat trip will help you discover why Ria Formosa was elected one of the 7 Natural Wonders of Portugal. Since birds are one of the highlights of this park they are given special attention and this 2-hour cruise will get you up close to view them in their natural habitat.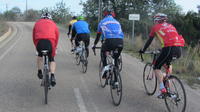 Duration:
4 hours
Priced From:
USD 34.08
We can tailor tours to suit varying cycling fitness and abilities and, wherever we take you, we can promise some stunning scenery. From the dramatic cliffs along the coast to the hilltop villages and sweeping farmland, you will soon be away from the hustle and bustle of 'tourist town' and you can lose yourself in the peace and tranquility as you free wheel along quiet country roads and through sleepy hamlets.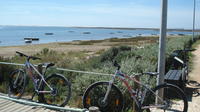 Duration:
5 hours
Priced From:
USD 34.08
Scenic bike tour in the quiet and unspoilt eastern Algarve region. An interesting combination of beautiful countryside and a gradual descent to the coastal town of Tavira. After a café stop in Tavira, we cycle along one of the most scenic parts of Algarve coastline through pretty fishing villages and undeveloped coastline. The is a moderately challenging tour of around 42kms with only a few gentle hills along the way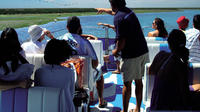 Duration:
90 minutes
Priced From:
USD 34.08
Guided tour in a catamaran through Ria Formosa Natural Park channels, with a professional guide, who will be speaking about local biodiversity, traditional activities, history of Faro, bird watching... You can stop at Deserta island where you can walk along the beach, take the hiking trail to the southerly most point of Portugal. Enjoy the whole day and choose your own time to return: <br />10:45am - 12:15pm - 2:30pm - 4:00pm - 5:30pm (Summer last return: 7:00pm)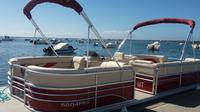 Duration:
3 hours 30 minutes
Priced From:
USD 34.08
Take a 3.5-hour sightseeing cruise through Ria Formosa Natural Park. The journey is made by the Ria Formosa channels with stops at the islands of Armona, Culatra, Farol and Deserta. The tour is operated by a guide who can speak Portuguese, English, French and Spanish.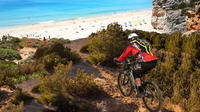 Duration:
Flexible
Priced From:
USD 39.76
Two and half hours tour at Ria Formosa Natural Park, enjoy the beauty of this paradise, learn about the flora and fauna and the amazing birdwatching.<br>Stretching out over 60km of unspoilt coastline, the Ria Formosa Natural Park is an amazing sight to behold and an excellent place to escape from the typical beach holiday.
More Faro Airport Transfer & Airport Connection Options