Things To Do in Florianopolis & Hercilio Luz Airport Layover Ideas
Things to do in Florianopolis if you have a Hercilio Luz Airport Layover or Extended Hercilio Luz Airport Stopover
If you have an extended layover at the Hercilio Luz Airport or staying in town, why not consider getting out with some fun activities? We list a few here and there are many more on
Florianopolis.LayoverIdeas.com
.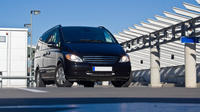 Duration:
Flexible
Priced From:
USD 29.00
Enjoy one-way or round-trip shared transfer from Florianopolis Airport to surrounding Florianopolis hotels. An English-speaking representative will greet you following your clearance of airport customs. Ensure quick, dependable, friendly service. Optional city tour following pick-up is available as alternate tour grade at booking.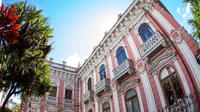 Duration:
8 hours
Priced From:
USD 29.00
<div style='text-align: justify;'><span style='line-height: 1.5;'>Florianópolis is known in Brazil as the "Island of Magic". Its breathtaking beaches are a paradise to surfers and beach goers a like. It is thought by many as the best place to unwind and get in touch with your inner self. It holds a lot of history as well as some of the most beautiful beaches in the country.</span></div>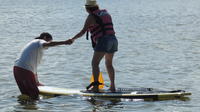 Duration:
60 minutes
Priced From:
USD 30.00
The Stand Up Paddle is a sport for everyone without restrictions!<br>A sport that enables numerous activities for leisure like catching a wave or even fishing. Yes, fishing is also possible while paddling!<br><br>Currently, Stand Up Paddle is the sport with surfboard fastest growing in the world. The reason is easy to understand: besides allowing a great harmony with nature, the mode does not depend on waves to be practiced. <br>Another big potential of sport is that it can be practiced by people of all ages. ... Read More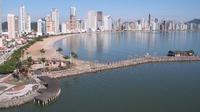 Duration:
8 hours
Priced From:
USD 33.00
Some say that Balneário Camboriú is a miniature of the wonderful city of Rio. Full of beaches and lush green hills, has its own statue of Christ and a network of cable cars the might remind you of the cable cars on Sugar Loaf Mountain. In addition to the beaches, which make Balneário Camboriú one of the most visited cities in the country, the main attraction is the Unipraias Park.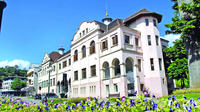 Duration:
10 hours
Priced From:
USD 43.00
Visit the charming little city of Blumenau. Walk these streets and be taken to Europe as this German colonized city, carved in the south of Brazil, is very true to the culture of the country where its founding fathers were born.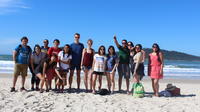 Duration:
Flexible
Priced From:
USD 50.00
The south of the island has the most beautiful beaches of Florianópolis, which will fill your eyes the beauty of the seas.<br><br>This tour is for those who enjoy trekking, beach and nature. We'll visit the beaches of Campeche, Morro das Pedras, Lagoa do Peri, Amarção, Matadeiro Beach,and Pântano do Sul.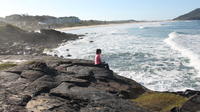 Duration:
Flexible
Priced From:
USD 50.00
Florianópolis has a big numbers of beautiful and interesting places to visit but if you wants to visit only the beaches of the north part of the city, this the tour for you to fill your day with pleasure and tourism.<br><br>We'll visit about 5 beaches, between Jurere International, Canasvieiras,Ingleses, Santinho and Mozambique.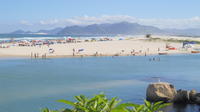 Duration:
7 hours
Priced From:
USD 50.00
The Guarda do Embaú is internationally known by its good waves. It's among the 10 most beautiful beaches and the best Brazilian place for surfing. <br><br>The Guarda do Embaú also has its beautiful lagoon that enters to the sea. We have included in this tour the trail of Atlantic Forest that shows paradisaical landscapes. The trail will take approximately 30 minutes and if you like surfing, you can also count on the waves of the Guarda do Embaú.
More Hercilio Luz Airport Transfer & Airport Connection Options