Things To Do in Point Salines & Point Salines Airport Layover Ideas
Things to do in Point Salines if you have a Point Salines Airport Layover or Extended Point Salines Airport Stopover
If you have an extended layover at the Point Salines Airport or staying in town, why not consider getting out with some fun activities? We list a few here and there are many more on
Point-Salines.LayoverIdeas.com
.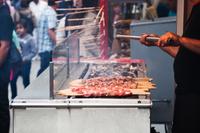 Duration:
3 hours
Priced From:
USD 32.99
Skip the hotel restaurant in favor of a truly local dinner activity in Grenada! Fish Friday in the coastal village of Gouyave is a weekly street festival that will give you a fun, exciting and unique look at local island life. And with this round-trip hotel transport, you can leave the winding roads to a driver while you focus on the culinary pleasures ahead of you: rows of street vendors selling fresh lobster, shrimp, snapper, marlin and an array of other seafood. Live music and other cultural entertainment complete the experience. All food and drink is an additional cost.... Read More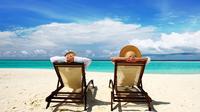 Duration:
5 hours
Priced From:
USD 50.00
This tour includes scenery drive to visit Annandale Waterfall, followed by Fort Fredrick to get a historical overview of the beautiful harbor below. Includes beach time at the famous Grand Anse, where you can take pleasure in a cold beer at the local bars, or unwind on the beach, before taken back to your cruise ship. <br><br><br>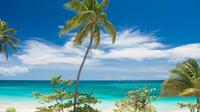 Duration:
4 hours
Priced From:
USD 55.00
This half-day tour has something to offer for everyone! You will get a great feel of Grenada and its people, the lush tropical landscape, the different parishes and residents. <br><br> <br> <br><br> <br> <br><br> <br> <br><br> <br><br> <br><br> <br><br> <br><br> <br><br> <br><br> <br><br> <br><br> <br><br> <br><br> <br><br> <br><br> <br><br> <br><br> <br><br> <br><br> ... Read More
Duration:
4 hours
Priced From:
USD 59.99
Visit Grand Etang National Park on this half-day tour from St George's. One of Grenada's top natural attractions, the park is home to Grand Etang Lake, a crater lake where you can feed the fish and enjoy being surrounded by the rainforest. You'll also take a monkey-spotting walk through the forest with a knowledgeable guide and have the chance to go swimming at Annandale Waterfall. Hotel transport is included.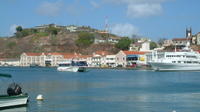 Duration:
Flexible
Priced From:
USD 60.00
Sample Grenada's highlights in a 4.5-hour tour which starts at 8:30am, visiting historic Fort Frederick which played an important part in 17th century European battles as well as the American led 1983 intervention. Driving into the lush interior you see first hand how nutmeg is used to produce mouthwatering jams jellies and liqueurs all made at the award winning De LaGrenade visitors centre. Venturing into St George's you head for the bustling historic Market where a variety of flavours and colours and smells of fresh produce, colourful fruit and vegetables and spices are on display. There's time to purchase an original painting or one of a kind warable bathik wrap from the surrounding shops before you visit Clarkes Court Welcome Centre where guests have to option of sampling some of the 19 rums on display before purchasing some to take home as gifts. ... Read More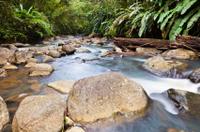 Duration:
4 hours 30 minutes
Priced From:
USD 62.99
Hike through a tropical rainforest in Grenada on this 4.5-hour small-group hiking tour! Visit Grand Etang National Park and enjoy a moderate hike through the lush, scenic rainforest. Your knowledgeable guide will point out various spice trees, root crops and vegetables that line the walking path. See beautiful waterfalls; spot various wildlife including monkeys and armadillos; and take a refreshing swim in a natural pool.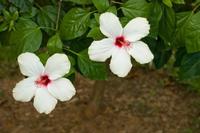 Duration:
4 hours 30 minutes
Priced From:
USD 62.99
On this 4.5-hour tour, discover why Grenada is known as the 'Island of Spice!' Visit three picturesque Grenada spice gardens: the private Sunnyside Garden; De La Grenade's Spice Garden Trail, where you'll taste local jams and jellies; and Smithy's Garden, where you'll enjoy its 'jungle' atmosphere. See what makes Grenada's nutmeg the best around as you learn about the process of producing nutmeg, along with other spices, from your expert guide.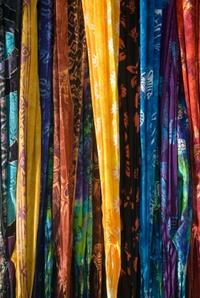 Duration:
4 hours
Priced From:
USD 62.99
Get a glimpse into Grenada's local art culture on this 4-hour art tour. Visit three artisan workshops and watch as the artisans create artwork from raw materials. Stop by the Art Fabrik Bathik Boutique, where you'll witness artisans making one-of-a-kind clothing. Visit another local artist, who specializes in various types of art, including painting. This cultural tour will give you a great introduction to Grenada's local art scene.
More Point Salines Airport Transfer & Airport Connection Options