Things To Do in Granada & Granada Airport Layover Ideas
Things to do in Granada if you have a Granada Airport Layover or Extended Granada Airport Stopover
If you have an extended layover at the Granada Airport or staying in town, why not consider getting out with some fun activities? We list a few here and there are many more on
Granada.LayoverIdeas.com
.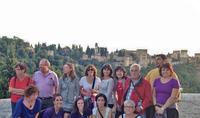 Duration:
2 hours 30 minutes
Priced From:
USD 13.63
Granada, a Muslim and gypsy land par excellence. The best example of this are the two neighborhoods of Albayzin and Sacromonte. On this 2.5-hour guided walking tour you will discover the legends and stories of the people who lived here, such as the Spanish heroine Mariana Pineda, the lovers of the Aljibe and the gypsy Chorrohumo. This tour is a must for the first-time visitor to Granada.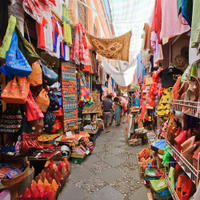 Duration:
2 hours
Priced From:
USD 20.45
Discover historical Granada, the Andalusian city that was born from a blend of cultures, on this comprehensive 2-hour walking tour. Stroll around the city's old yet animated center, seeing lively cafés and bars scattered around Renaissance monuments like Granada Cathedral and Moorish landmarks like Alcaicería – the city's old silk market. Walk to the UNESCO World Heritage site of Albaicin and soak up unforgettable views of the rose-tinged Alhambra palace complex on the adjacent hill.... Read More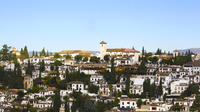 Duration:
2 hours
Priced From:
USD 20.45
Explore the Islamic quarter and historic Sacromonte neighborhood of Granada on a 2.5-hour walking tour. Walk between the narrow streets of the Albayzín, and admire the culture of the gypsies in the stunning caves of Sacromonte.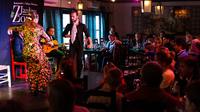 Duration:
Flexible
Priced From:
USD 20.45
Experience a unique, cultural tradition in southern Spain at a flamenco show. Watch as two flamenco dancers perform at an atmospheric tablao in the Albaycín neighborhood of Granada, and listen to the passionate sounds of a guitar player and flamenco singer.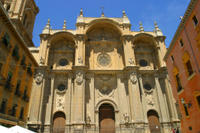 Duration:
2 hours 30 minutes
Priced From:
USD 22.72
Uncover Granada's rich and diverse history on this 2.5-hour, private tour. With an expert local guide at your side, meander through vibrant Granada Old Town and discover how the city flourished under the architectural influence of the Moors and the Christians. Get up close to the intricately designed façade of the Royal Chapel, then head inside to see the marble mausoleums and lead coffins where the remains of the Catholic Monarchs, Ferdinand and Isabel, are housed. Enjoy privileged, personalized attention from a guide on this private tour.... Read More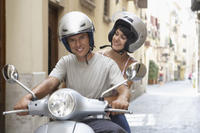 Duration:
Varies
Priced From:
USD 24.99
Rent a scooter in Granada and explore the charming Andalucian city at your own pace! With a helmet, lock and map included plus a choice of durations ranging from 24 hours to seven days, the rental experience offers everything you need to explore Granada with ease. Ride alone or with a second passenger around neighborhoods such as the UNESCO-listed Albaicin, and discover a wealth of historical landmarks including Granada Cathedral, the Sacromonte Caves and more.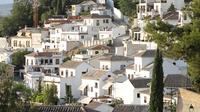 Duration:
2 hours
Priced From:
USD 26.13
Join a small-group of 15 and visit the Albaycin and Sacromonte Neighborhoods. Observe the area as your guide leads you and provides historical and modern day notes about each location.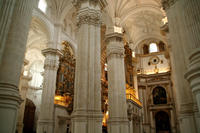 Duration:
2 hours
Priced From:
USD 28.40
Discover two of Granada's showstopper attractions on this 2-hour tour. With an expert local guide leading the way, stroll through the bustling, ancient center and discover how both the Moors and the Christians stamped their distinct architectural marks on the city. Marvel at the towering Renaissance Granada Cathedral and head inside for a glimpse of its majestic white and gold interior. Then, take in the intricately designed Royal Chapel and see the marble mausoleums where the remains of the Catholic Monarchs, Ferdinand and Isabel, are housed.... Read More
More Granada Airport Transfer & Airport Connection Options