Things To Do in Hualien & Hualien Airport Layover Ideas
Things to do in Hualien if you have a Hualien Airport Layover or Extended Hualien Airport Stopover
If you have an extended layover at the Hualien Airport or staying in town, why not consider getting out with some fun activities? We list a few here and there are many more on
Hualien.LayoverIdeas.com
.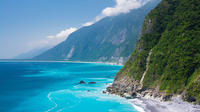 Duration:
8 hours
Priced From:
USD 65.00
As one of the seven wonders of Asia, Taroko encompasses the largest marble gorge in the world. You will be amazed by visiting various sceneries in one day, including splendid marble gorge, crystal-clear water between canyons and colorful sedimentary rocks. You can experience several hiking trails as well as the aboriginal culture of Taroko tribe and taste local cuisine.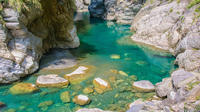 Duration:
8 hours
Priced From:
USD 73.00
Mugumugi, a hidden paradise in Hualien, is known for its crystal clear stream water and beautiful rocks. It used to be a place where vehicle can reach easily. Nowadays, due to the environmental issue of preserving this area, every visitor need to hike into this beautiful and tranquil place. Your driver guide will lead you to the hidden swimming pool in this marvelous canyon, prepare your swimwear!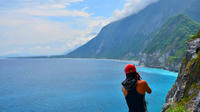 Duration:
8 hours
Priced From:
USD 91.00
"Taroko", one of sixteen tribe in Taiwanese aborigines, also in the language means "Old, Wise People". Taroko National Park is second largest national park of Taiwan located in Hualien county. The park provide several hiking trails can easily access by a vehicle . Also have few medium difficulty trails, which are known all-time favorite routes in Taiwan. If you have an extra day in Taiwan, Taroko National Park is a place where you can see the nature beauty of Taiwan.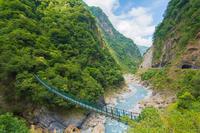 Duration:
9 hours
Priced From:
USD 96.00
If you have a day in Hualien and would like for an adventure, the Zhuliu Old Trail is highly recommended as it offers a breathtaking bird's eye view of the largest marble gorge in the world. You will appreciate scenic views of massive marble cliffs six hundred meters above sea level, and learn about interesting stories of Japanese and local aborigines that once lived on this trial. Since 2 special Hiking permits are needed from Taroko National Park and Mountain Entry Permit from the Police Department for this tour, a minimum of 5 days is necessary to obtain hiking permits prior to date of booking.... Read More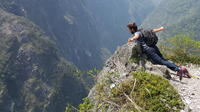 Duration:
8 hours
Priced From:
USD 99.00
Book this unique full-day hiking tour to visit the Zhuilu Old Trail in Hualien! It is a perfect choice if you prefer a challenging hiking trail while enjoying one of the most beautiful destination in Taiwan. Try walkiong on the narrow edge of a cliff that spans over 600 meters and enjoying the breathtaking scenery of the skyline of different mountains. Be impressed by the engineering of the cliff trail as well as the suspension bridge.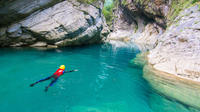 Duration:
8 hours
Priced From:
USD 99.00
River tracing, also called canyoning or river trekking, is an outdoor adventure activity combined hiking, swimming, climbing and jumping along the river. The crystal clear water and moderate temperature lead Hualien County to be the most popular place for river tracing. Following to the instructions of our experienced tour guide, even though you are beginner, you can enjoy the beauty of natural river.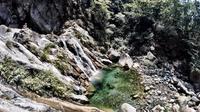 Duration:
8 hours
Priced From:
USD 100.00
Book this unique 8-hour tour that offers customized itinerary in Taroko National Park, one of the most beautiful destinations in Taiwan, <b></b>based on your interests and preference! Whether you are up for trails in the gorge, an unhurried easy-going walk, or an adventure in the hidden secrets of Taroko National Park, your English-speaking guide will tailor a tour just for you and your family.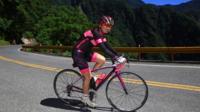 Duration:
11 hours
Priced From:
USD 189.00
<p>KOT as known as 'King of Taroko'. A legendary bicycle route to 3,200m above sea level of Central of Taiwan. Riding your bike to the summit via Taroko National Park from East Taiwan. Along the trip, you will have support by van escort and professional bicycle mechanic accompany. Visit the iconic spots in Taroko National Park, Swallows Grotto, Eternal Spring Shrine in the morning. Then, drive up to 1,600m and begin you bicycle trip. Regular stop get enough rest with your own pace. When reach to the highest point of Taiwan highway, it will become your most valuable moment of Taiwan trip ever.<br /><br /></p>... Read More
More Hualien Airport Transfer & Airport Connection Options