Things To Do in Hazyview & Hazyview Airport Layover Ideas
Things to do in Hazyview if you have a Hazyview Airport Layover or Extended Hazyview Airport Stopover
If you have an extended layover at the Hazyview Airport or staying in town, why not consider getting out with some fun activities? We list a few here and there are many more on
Hazyview.LayoverIdeas.com
.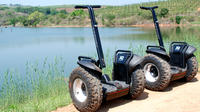 Duration:
60 minutes
Priced From:
USD 24.46
Your tour starts once you are comfortable and confident on the Segway. Rest assured they are safe and offer an abundance of fun!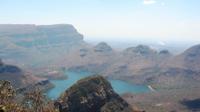 Duration:
4 hours
Priced From:
USD 45.08
For those with limited time, this tour offers guests the opportunity to experience the highlights of the Panorama Route including Graskop, God's Window, Lisbon Falls and the Blyde River Canyon. No lunch included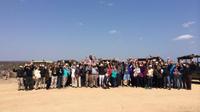 Duration:
7 hours
Priced From:
USD 52.07
Experience Africa at its best on a Morning Safari with one of our highly knowledgeable guides!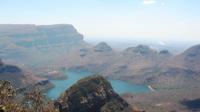 Duration:
Flexible
Priced From:
USD 53.82
The mountainous escarpment of Mpumalanga provides us with stunning views of the Lowveld. <br /><br />This wonderful full day tour includes sights such as God&rsquo;s Window, with its spectacular views across the Lowveld, Bourke&rsquo;s Luck Potholes, with its extraordinary rock formations, the Blyde River Canyon, one of the deepest canyons in the World, the famous Three Rondavels and quaint little town of Graskop. <br /><br />Also have the chance to visit one of the picturesque waterfalls outside Sabie. An excellent opportunity to see some of Mpumalanga&rsquo;s most spectacular scenery.... Read More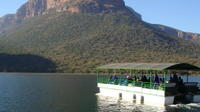 Duration:
8 hours
Priced From:
USD 59.41
A scenic boat cruise around the Blyde Dam followed by a visit to Moholoholo Rehabilitation centre!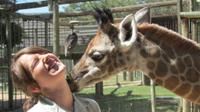 Duration:
9 hours
Priced From:
USD 59.41
A unique tour where we visit two world renowned conservation centres who are successfully helping to preserve injured and endangered birds and animals.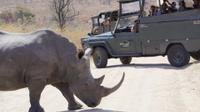 Duration:
9 hours
Priced From:
USD 61.15
Get an up close and personal experience with the wildlife of Africa! Embark on one of our full day safari guided tours and observe the animals in their natural habitat. You will be accompanied by one of our skilled guides to take you through the Kruger National Park pointing out animal behaviours, facts and cultures. Our guides are trained in many areas, so whether you are a birding fanatic, a cat fiend or just a general nature lover, be sure to let your guide know so we can tailor the best experience we can for you.... Read More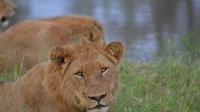 Duration:
1 day
Priced From:
USD 65.00
The Kruger full-day tour starts by departing early in the morning and returning just as the sunsets. Giving you a whole day in the park to experience all it's attractions and see wild animals. The closed vehicle is perfect for all weather conditions come rain or shine.
More Hazyview Airport Transfer & Airport Connection Options