Things To Do in Genoa & Port of Genoa Terminal Layover Ideas
Things to do in Genoa if you have a Port of Genoa Terminal Layover or Extended Port of Genoa Terminal Stopover
If you have an extended layover at the Port of Genoa Terminal or staying in town, why not consider getting out with some fun activities? We list a few here and there are many more on
Genoa.LayoverIdeas.com
.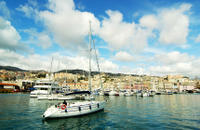 Duration:
Valid for 48 hours
Priced From:
USD 17.04
Spend your time in port in Genoa by exploring the birthplace of Christopher Columbus, savoring the excellent cuisine and seeing the beautiful sights with your ticket (valid 48 hours) aboard an open-top, double-decker bus. See all the top Genoa attractions as you hop on and off at eight conveniently located stops around the city. The double-decker bus tour provides an opportunity to discover a variety of magnificent viewpoints in this fascinating city.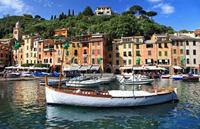 Duration:
9 hours
Priced From:
USD 132.53
When your cruise ship docks in Genoa, enjoy a private shore excursion to Portofino and Santa Margherita Ligure. On this full-day trip, discover Portofino -- a picturesque, crescent-shaped seaside village with pastel houses lining the shore of the harbor. Visit the massive Castello Brown, built in the 16th century, and see the historical Church of St George. Then, explore the fishing village of Santa Margherita Ligure. Walk through quaint, narrow streets past charming fishermen's houses and be enchanted by the picturesque Mediterranean coastline. ... Read More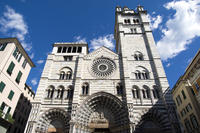 Duration:
9 hours
Priced From:
USD 113.59
While in port in Genoa, take a private sightseeing shore excursion to explore this beautiful Italian city. Known as 'La Superba,' Genoa is the birthplace of Christopher Columbus and one of the most important maritime cities in Italy. On your full-day private tour, take a stroll along the UNESCO World Heritage-listed Strade Nuove, admire the magnificent Basilica of San Lorenzo, discover the old fishing village of Boccadasse and more.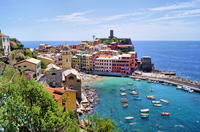 Duration:
9 hours
Priced From:
USD 132.53
The moment your cruise ship arrives in port in Genoa, your private shore excursion to Cinque Terre begins. Discover the unique landscape with dry-laid stone walls, winding paths, enchanting beaches between cliffs and turquoise waters. Explore the UNESCO protected territory and visit the charming villages of Riomaggiore, Corniglia, Manarola, Vernazza, Monterosso that form the Cinque Terre, suspended between sea and land on sheer cliffs upon the beautiful sea. <br>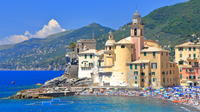 Duration:
3 hours 30 minutes
Priced From:
USD 105.49
Discover Genoa's biggest highlights and attractions with a fascinating guided tour. Visit the city's impressive palaces, enjoy the best views of the entire skyline and learn about Genoa's history before exploring on your own.