Things To Do in Cannes & Croisette Heliport Airport Layover Ideas
Things to do in Cannes if you have a Croisette Heliport Airport Layover or Extended Croisette Heliport Airport Stopover
If you have an extended layover at the Croisette Heliport Airport or staying in town, why not consider getting out with some fun activities? We list a few here and there are many more on
Cannes.LayoverIdeas.com
.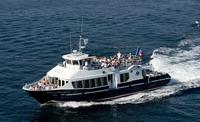 Duration:
Varies
Priced From:
USD 14.91
Hop on an easy ferry from Cannes to Ile Sainte-Marguerite for a day of hiking, nature-exploring and relaxation. Cruise just 15 minutes off the coast of the French Riviera to the largest of the Lérins Islands, and spend your time here as you please. Hit a forested walking trail, discover<span style='line-height: 1.5;'> diverse bird and plant life, visit the maritime museum or check out the Fort Royal, where the 'Man in the Iron Mask' legend comes to life. Choose from multiple departure times throughout the day to customize your </span>Ile Sainte-Marguerite visit. ... Read More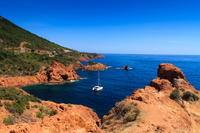 Duration:
2 hours
Priced From:
USD 36.92
Discover the coastline of France's Corniche d'Or by boat on this 2-hour sightseeing cruise. Hop aboard your boat in Cannes and cruise out into the Golfe de la Napoule toward the coastline of the Corniche d'Or. Take in beautiful views of the French Riviera from your vantage point on the water and look out for highlights such as the red rocks of the Esterel. Capture the scenery on camera en route to Rade d'Agayl, before turning round and returning to Cannes.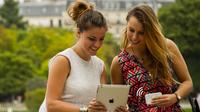 Duration:
Flexible
Priced From:
USD 40.89
You will get the best solution to get the Internet throughout your trip in France, with the rental of a personal WiFi hotspot, also called 'Pocket WiFi' or 'Mifi'! You book it before your trip and receive it at your hotel or rental flat everywhere in France. At the end of your rental, you simply return it with the prepaid envelope included. The easiest and cheapest way to get on the internet. Avoid the frustration of hotel WiFi that is slow and often doesn't work, forget about loosing your contacts and the limits of a French sim card: you own a personal and password protected unit, with unlimited and shareable data. ... Read More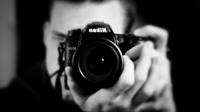 Duration:
45 minutes
Priced From:
USD 51.12
Enjoy a 45-min walking tour in the French Riviera with your personal professional photographer. Stroll along the promenades and the beach in Cannes while your photographer captures the moments in photos. This is great for couples and families alike. A photographer guide and five edited photos in digital format are included.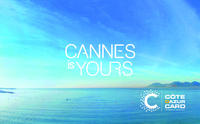 Duration:
Varies
Priced From:
USD 51.12
Access more than 160 top attractions across the French Riviera with this 3-day Côte d'Azur Card. In Cannes, cruise out to Île Sainte-Marguerite to explore the fort and the beach; admire masterpieces by Matisse, Miró and Picasso at the Malmaison Arts Center; discover treasures from the Americas at the Castre Museum; and more. You can even fly through the treetops on a high-ropes course in Valberg, take the road train through Antibes or blow glass at a workshop in Biot. Upgrade to the 6-day card for even more adventures across the Côte d'Azur!... Read More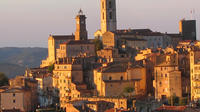 Duration:
4 hours
Priced From:
USD 57.36
When your cruise ship docks in Cannes and you have only a few hours to see this beautiful city, you need a privately guided, fully narrated shore excursion to see the best of it. This four-hour private tour will show you Cannes' best sights, including the Film Festival Palace and famous Croisette Boulevard. You'll also head into the countryside to Grasse, an old Provençal town that is the world's perfume capital.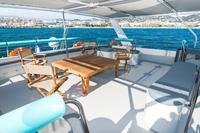 Duration:
Varies
Priced From:
USD 58.22
<div>Cruise the Bay of Cannes on a luxury catamaran. Choose from a half-day cruise, a half- or full-day cruise with lunch or a sunset cruise with Champagne. If you've picked a daytime cruise, drink in breathtaking coastal views as you glide toward the Lérins Islands. Swim, snorkel, or simply recline on deck. Then, if you've upgraded to include lunch, savor gourmet dishes from the on-board buffet. Opt for the full-day cruise to continue onto Massif de l'Esterel. Or, select the sunset cruise to experience the French Riviera at twilight.<br></div> ... Read More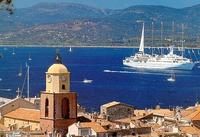 Duration:
Varies
Priced From:
USD 62.48
If you're looking to spend a day in St Tropez, there's no more relaxing way to start your journey than on a boat ride from Cannes. Enjoy the beauty of the Mediterranean Sea and the shoreline of the French Riviera as you cruise along the coast. Spend the day as you like in St Tropez, a destination known for its celebrity visitors, picturesque village, boutiques, cafés and luxury yachts that has managed to keep most of its Provençal authenticity.
More Croisette Heliport Airport Transfer & Airport Connection Options