Things To Do in Oakland & Convention Center H/P Airport Layover Ideas
Things to do in Oakland if you have a Convention Center H/P Airport Layover or Extended Convention Center H/P Airport Stopover
If you have an extended layover at the Convention Center H/P Airport or staying in town, why not consider getting out with some fun activities? We list a few here and there are many more on
Oakland.LayoverIdeas.com
.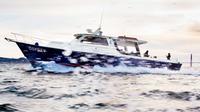 Duration:
Flexible
Priced From:
USD 40.00
Ride on Tideline Water Taxi to Giants weekday night and weekend home games. Bypass traffic and parking. Tideline Water Taxi runs an easy-to-use loop service that drops fans off one block from the ballpark.  Hop on at the location nearest you, and hop off at AT&T Park/Pier 40 for the game.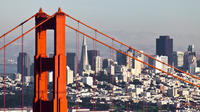 Duration:
1 day
Priced From:
USD 65.00
Cross the Bay Bridge from Oakland on this informative and entertaining guided day trip to San Francisco. Cruise around the city, up and down its famous hills and past its plethora of Victorian houses in a comfortable air-conditioned minivan, learning about the history and culture of this stunning city by the Bay. Ride on one of the city's famed cable cards and see the Golden Gate Bridge, Union Square, the Palace of Fine Arts, crooked Lombard Street and Chinatown, among many other sites.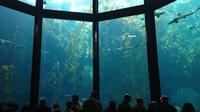 Duration:
1 day
Priced From:
USD 75.00
Your tour begins in with a morning departure to Monterey Bay. The first stop will be at the famous Monterey Bay Aquarium. Later you will explore the historical value of the old Fisherman's Wharf, and Pier nearby which features Cannery Row factory. Along the 17-mile California coast you will travel on, you will enjoy the view of the bay, and get to see the spectacular Pebble Beach Resorts. Later visit the artsy town of Carmel.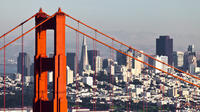 Duration:
1 day
Priced From:
USD 75.00
Morning, we follow the Sun, we first stop by one of the two Michelin star restaurant Bonchou to enjoy a delicious breakfast (Advance Restaurant is suggested). Then, we go to the beautiful Napa Valley wineries, tasting various wines at their own expense. Napa winery for the United States where the most famous wines produced, Valley natural conditions, year-round mild climate, abundant sunshine and less rainfall, is one of the world's rare and France Bordeaux wine cultivation area comparable to the natural environment, everyone look forward to visiting the Napa Valley Tourism. Good day will be led by our experienced tour guides, watch Napa and pleasant scenery, savor the most prestigious Winery wine, tasting a Michelin-star restaurant experience!... Read More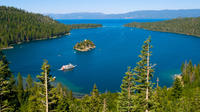 Duration:
2 days
Priced From:
USD 118.00
Join us to see the large freshwater lake in the Sierra Nevada of the United States. Come and see why Lake Tahoe is one of the major tourist attractions in both Nevada and California.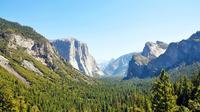 Duration:
1 day
Priced From:
USD 148.00
Don't miss this opportunity to see one of the America's most magnificent National Park, located 215 miles southeast of San Francisco. Travel by buses through the San Joaquin Valley. Around 12:30pm, the bus will enter Yosemite National Park, at which point we will embark on a three-hour sightseeing tour. You will visit several attractions, such as Tunnel View, Bridal Veil Falls, El Capitan, Merced River, Yosemite Falls, Half dome, and more.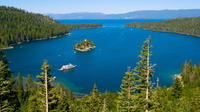 Duration:
2 days
Priced From:
USD 174.00
Embark on an adventure in the western United States on this 2-day tour of Napa and Lake Tahoe. Stop in Napa wine country, famous for producing many wines, some available for tasting by yourself. Cruise the waters at Lake Tahoe as you capture the beauty of the Sierra Nevada, accompanied by a professional guide.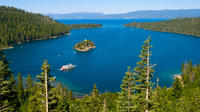 Duration:
3 days
Priced From:
USD 248.00
This 3-day trip will take you to a Michelin Star restaurant for brunch. After that, visit Napa wine country full of beautiful wineries, of which you can enjoy all kinds of mellow wine (not included). Napa winery's pastoral beauty and plenty of bodegas demand that you slow down and savor the flavors and classic looks of the architecture, matched with antique furniture. Every corner is filled with leisurely romantic time. <br /><br />Don't miss this opportunity to see one of America's most magnificent National Parks, located 215mi southeast of San Francisco. Travel by direct Van through the San Joaquin Valley to Yosemite National Park to take a three-hour valley sights tour.... Read More