Things To Do in San Carlos de Bariloche & Teniente Luis Candelaria Airport Layover Ideas
Things to do in San Carlos de Bariloche if you have a Teniente Luis Candelaria Airport Layover or Extended Teniente Luis Candelaria Airport Stopover
If you have an extended layover at the Teniente Luis Candelaria Airport or staying in town, why not consider getting out with some fun activities? We list a few here and there are many more on
San-Carlos-de-Bariloche.LayoverIdeas.com
.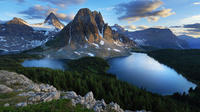 Duration:
4 hours
Priced From:
USD 37.00
It is almost compulsory that the first excursion done in Bariloche is the famous Circuito Chico, not only because it shows such an abundance of the places in the mountain range, but also because visitors see and fall in love with this city immediately!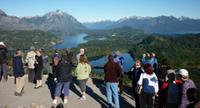 Duration:
Flexible
Priced From:
USD 39.00
This half day activity drives you along the area of the "short circuit", which goes around the Lake Moreno with panoramic stops and wonderful views of the Nahuel Huapi Lake, Cerro Lopez Mountain and Bahia Lopez Bay. This tour is an great introduction to the Patagonian way of life, the native forest, bird life and local flora and fauna, with an optional stop at the Campanario hill, to take a chairlift to the top and enjoy the great views of the lakes and mountains.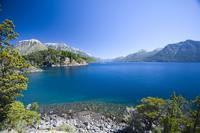 Duration:
4 or 8 hours
Priced From:
USD 40.80
Soak up the beauty surrounding Bariloche on a half-day or full-day coach tour with an expert guide! Travel along a road that follows the gorgeous Nahuel Huapi Lake to several vista points where you'll see spectacular views of the many lakes and mountains of the area. With stops for photographs and time to enjoy the scenery, this tour shows you the many natural highlights of this breathtaking region!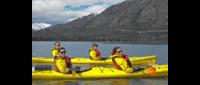 Duration:
2 hours
Priced From:
USD 50.00
Adventure in kayaking on this half day trip in Bariloche, Patagonia. Discover the most beautiful scenery while on a kayak. Get your cap, gloves, sunscreen and camera ready and head out for a kayak adventure.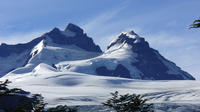 Duration:
9 hours
Priced From:
USD 54.80
Visit spectacular Nahuel Huapi National Park where you will see such wonders such as Tronador, the highest mountain in the region, and the Black Glacier.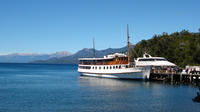 Duration:
9 hours
Priced From:
USD 84.00
The journey begins at Puerto Pañuelo, a lake harbor located just 25 km outside of Bariloche. We'll board a boat to sail 30 minutes across Lake Nahuel Huapi to Puerto Anchorena where the real journey begins!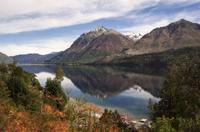 Duration:
8 hours
Priced From:
USD 91.07
Enjoy a day trip from Bariloche to El Bolson, a town famous for its abundant berry farms, tasty beers made from locally grown hops and a healthy lifestyle inspired by hippies who moved here in the 1960s. Admire the area's rich farmland, and taste excellent jams and other edible goods as you browse a popular outdoor market where artisans sell handmade crafts. Surrounded by gorgeous mountains and rivers, El Bolson gives visitors a warm welcome with plenty to do and see.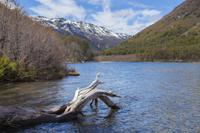 Duration:
8 hours
Priced From:
USD 91.07
Be awed by the thunderous sound of calving glaciers at Cerro Tronador (Tronador Hill), the highest mountain in the Andean Lake District, located in the heart of Nahuel Huapi National Park. Soak up the breathtaking scenery on a day trip from Bariloche. You'll pass gorgeous mountain streams and cross the Manso River before a short walk to the glaciers with your knowledgeable guide – a sight to remember!