Things To Do in Durban & Durban King Shaka Airport Layover Ideas
Things to do in Durban if you have a Durban King Shaka Airport Layover or Extended Durban King Shaka Airport Stopover
If you have an extended layover at the Durban King Shaka Airport or staying in town, why not consider getting out with some fun activities? We list a few here and there are many more on
Durban.LayoverIdeas.com
.
King Shaka Airport is located very close to the coastline and so many of the best activities are centred around these locations. Durban and the eThekwini Metropolitan Municipality areas has something to offer everyone from the Botanical Gardens to the Science Museum and everything in between. With so much to choose from why not visit one of the places that will give you a real feeling for the Zulu Kingdom.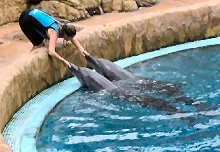 uShaka Marine World
A trip to Durban would not be complete without a visit to the Aqua Park and Sea World. The amazing array of beautiful underwater kingdoms offers visitors a bird's eye view of some of the most interesting oceanic inhabitants imaginable. You can indulge in fine dining in the hull of an amazingly realistic wrecked ship, or have a quick bite to eat while you wonder around visiting the different creatures. There are also twice daily dolphin and seal shows which are certainly worth a visit. If you are at uShaka on a hot day you can get some thrills on the water slides or float lazily round the moat on a tyre tube to help you cool off and unwind.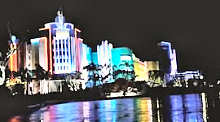 Suncoast Casino
If you fancy your chances on the slot machines or want to try your luck at the tables, Suncoast Casino offers a truly African gambling experience. Once you have spent your limit, or to celebrate a bit of a win, you have a number of eateries to choose from where you can quench your thirst or satisfy your hunger. If you feel like a bit of fresh air, Suncoast Casino has a private beach where you can enjoy the sun, sea and sand before heading on to your next destination.
The Beach
It would be a real crime to miss a visit to the beach anywhere along the KwaZulu Natal coastline and, as DUR Durban King Shaka International Airport is a stones throw from Umdhloti beach, there is no excuse. With calm waters and plenty of rock pools, this stretch of coastline is fantastic for people wanting a refreshing dip without being dunked by big waves. If it is waves you are after, then no more than 20km down the freeway is Umhlanga beach where you will find surfers gathering to make the most of those white horses. With golden sands and blue flag beaches it is no wonder Durban is known for its coastal areas.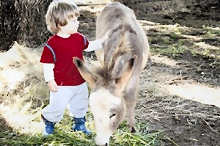 Flag Animal Farm
Traveling with young children can mean hours of stress and drama, but if you arrive in Durban with time to kill, you will find no end of child friendly activities to keep your little ones happy. One of the most relaxing things you can do with little kids is to take them to the Flag Animal Farm at Salt Rock near Ballito. This animal farm is in a stunning location with well cared for critters and a happy and friendly staff who will keep your children entertained for hours with milking demos, pony rides and interesting animals to interact with. There is also a café where you can enjoy a meal in the shade of big trees, which is incredibly relaxing and satisfying.
As always, make sure you leave plenty of time to get back to the King Shaka Airport in time for your connecting flight. Enjoy your transit city rather than whiling away the time leaning up against your luggage in the departures lounge.
Durban Attractions
Duration:
90 minutes
From:
USD 10.69
A unique walk around Durban with Zulu Storyteller to delight and entertain you with his brilliant storytelling! The Zulu storyteller and raconteur to take you on walk-about tour of Durban, sharing fascinating tales of how Zulu Culture evolved in the cradle of Nature.
---
Duration:
2 hours
From:
USD 13.18
Cruise the World Heritage Site of St Lucia Estuary - also known as iSimangaliso Wetland Park and enjoy a 2 hour guided boat tour where you will get to see many birds and animals living in their natural habitat.
---
Duration:
Flexible
From:
USD 24.58
Discover Durban and save up to 40% on admission fees at the city's must see attractions, tours, wildlife and cultural experiences all for ONE low price! &nbsp;This Attractions Pass allows you to visit over 12 attractions of your choice such as uShaka Marine World, Phezula Safari Park, Ricksha Bus, Sharks Board plus many more.<br><br>
---
Duration:
3 hours
From:
USD 32.77
Experience Durban, a city of contrasts on the Durban City Sightseeing Tour. Shaped by the early Colonial settlers, see the city has developed from the indigenous Zulu population and the Indians who arrived as indentured laborers in the 19th Century.
---
Duration:
3 hours 30 minutes
From:
USD 34.90
This is a scenic tour through Durban City, where everything will seem to amaze you. The variety of landmarks highlights this magnificent city's diverse history and culture.
---
Duration:
3 hours
From:
USD 39.18
The Durban city tour is the ideal introductory tour of Durban, a city together shaped by colonial settlers, the indigenous Zulu people and Indians who arrived as indentured laborers in the 19th century. <br><br>Tour Highlighst: Kwa Muhle Museum, Victoria Street Market, Durban City Hall, Beachfront, Shaka Marine World, Durban ICC, Botanic Gardens Florida Road, Moses Mabhida
---
Duration:
3 hours
From:
USD 43.45
Durban's world class saltwater aquarium, Ushaka Marine World will have young and old delighted! With over 30 indoor and outdoor exhibits, Ushaka Marine World includes a variety of marine life - see a dolphin, penguin and seal show, and marvel at the intelligence of these animals.
---
Duration:
9 hours
From:
USD 43.81
Explore the famous Midlands Meander, alongside a knowledgeable guide, and take your time visiting the quaint stalls and shops along this scenic route in the Kwa Zulu Natal Midlands and make the best of your experience while in South Africa.
---
More Things to do in Durban, including Tours, Layover, and Overnight Ideas