Things To Do in Fresno & Fresno Yosemite Airport Layover Ideas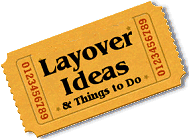 Things to do in Fresno if you have a Fresno Yosemite Airport Layover or Extended Fresno Yosemite Airport Stopover
If you have an extended layover at the Fresno Yosemite Airport or staying in town, why not consider getting out with some fun activities? We list a few here and there are many more on
Fresno.LayoverIdeas.com
.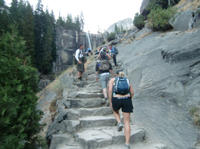 Duration:
4 hours
Priced From:
USD 70.00
Set foot on the Mist Trail, one of Yosemite National Parks most popular routes, during this 4-hour guided hike from Yosemite Valley. The vertical trail brings you to the base of Vernal Fall, then crosses the Merced River for postcard views before you ascend a steep, granite staircase alongside the 317-foot (96-meter) cascade. Be prepared to get wet on the way to the top! There is a guide-to-client ratio of 1:6 to ensure personalized attention, and an alternate route available for the descent. This seasonal tour operates from May to October.... Read More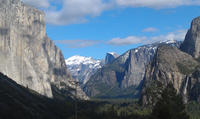 Duration:
4 hours
Priced From:
USD 70.00
Learn about the natural and cultural history of Yosemite National Park on this 4-hour private walking tour around the floor of Yosemite Valley. Customize your itinerary with a private guide, and choose from a variety of destinations. Hike to the base of Yosemite Falls or Vernal Fall; take a shuttle to the base of El Capitan or Bridalveil Fall; visit the Ansel Adams Gallery Museum; marvel at the famous Ahwahnee Hotel; or discover the secret 'Indian Caves' — it's up to your private group (up to eight) how you spend your morning.... Read More
Duration:
5 hours
Priced From:
USD 75.00
Enjoy a pleasant half-day hike on a relatively gentle trail in Yosemite Valley or the High Country that will allow for excellent photo opportunities and a chance to picnic perched atop a magnificent vista point or alongside a meadow, lake or stream. These introductory hiking tours are perfect for beginners.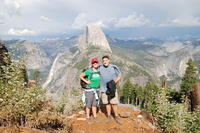 Duration:
Varies
Priced From:
USD 75.00
Experience the breathtaking beauty of Yosemite while exploring your inner peace on this Yosemite yoga hike. Take an easy or moderate hike to a serene lake and learn about the history of Vinyasa Flow before settling onto your mat for an enriching yoga session. Your master yoga instructor will guide you through the fluid poses and breathing techniques as you soak up your incredible surroundings. This unique, unforgettable yoga hike is perfect for all skill and experience levels, and beginners are welcome. ... Read More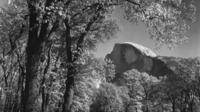 Duration:
4 hours
Priced From:
USD 95.00
This small group walking tour and photo class will take you to the site of several of Ansel Adams' famous photographs of Yosemite Valley, guided and taught by a Staff Photographer from The Ansel Adams Gallery.<br /><br />Ansel Adams immortalized Yosemite National Park through his classic black &amp; white images. His work expanded the popularity of the young art form and captured a universal reverence for the Earth that helped motivate the American environmental movement. You will visit a number of locations from which Ansel composed some of his most famous images, and have the opportunity to see the same scene through your lens.... Read More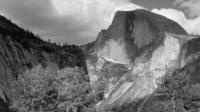 Duration:
4 hours
Priced From:
USD 95.00
<br />This small group walking tour and photo class will take you to select locations in Yosemite Valley, guided and taught by a Staff Photographer from The Ansel Adams Gallery.<br /><br />You will visit different sites within Yosemite Valley based on what the current conditions suggest will provide the most photogenic views. You will learn about some of Ansel's important innovations in photography, technical aspects of light and exposure, and their application to using your digital camera. Our goal is to improve your proficiency with a camera and give you the tools to further develop your artistic vision.... Read More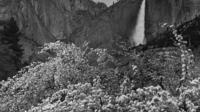 Duration:
4 hours
Priced From:
USD 95.00
Become a 21st-century Ansel Adams on this small-group half-day excursion and course learning how to take amazing digital photographs in Yosemite National Park. Discover the most beautiful parts of the park with the knowledgeable guide and get some tips and learn some new photographic techniques on how to capture the ultimate beauty of Yosemite. Learn about composition, lighting, exposure and aperture. The class size is limited to just 10 people, ensuring plenty of personalized attention from the teacher/guide.... Read More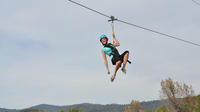 Duration:
2 hours
Priced From:
USD 95.00
Follow your guide along an amazing 6-line zip tour in a beautiful outdoor adventure park 1-hour south of Yosemite Valley. This zip tour is suitable for the whole family, from ages 8 and up, and is a true 'no sweat adrenaline' experience! The park features expansive views of a 3000-acre working cattle ranch on one side, and a birds-eye view of the quaint Gold Rush town of Mariposa on the other. This tour also includes two exciting rides in a 4-wheel drive Polaris Ranger. Come 'Get Your Zip On!'
More Fresno Yosemite Airport Transfer & Airport Connection Options