Things To Do in Sao Paulo & Sao Paulo Guarulhos Airport Layover Ideas
Things to do in Sao Paulo if you have a Sao Paulo Guarulhos Airport Layover or Extended Sao Paulo Guarulhos Airport Stopover
If you have an extended layover at the Sao Paulo Guarulhos Airport or staying in town, why not consider getting out with some fun activities? We list a few here and there are many more on
Sao-Paulo.LayoverIdeas.com
.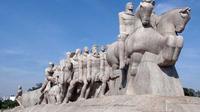 Duration:
3 hours
Priced From:
USD 71.00
This City Tour Meet São Paulo presents the main touristic places, monuments and historical landmarks of the city. A long of the tour you will see the most different and amazing sides about the urban and economic development giving to the tourist a new point of view about how São Paulo became one of the most beautiful and important cities in the world.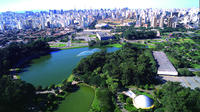 Duration:
4 hours
Priced From:
USD 74.00
Tour through some of São Paulo's most famous locations known for their beauty and history. While walking through the urban city streets, become enchanted by the scenery and learn first-hand of São Paulo's unique culture. With over 7 stops, this half-day tour is sure to be a great introduction to the city for first-time travelers.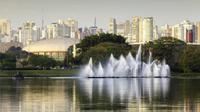 Duration:
Flexible
Priced From:
USD 82.00
This is a 3 to 4-hour private city tour of São Paulo. Enjoy sightseeing by an executive car or van with a knowledgeable tour guide, and take a brief walk through downtown São Paulo. View city landmarks like The Pacaembu stadium, Paulista Avenue, Ibirapuera Park, Sé Cathedral square, Pateo do Collegio Luz Station and more. This tour includes hotel pickup and drop-off.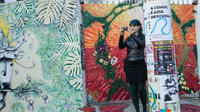 Duration:
5 hours
Priced From:
USD 99.00
Join this 5-hour tour in the company of a professional that knows where to find everything trendy about São Paulo. Enjoy a unique experience that will take you to the coolest bars and shops and to see the latest movements in the urban art scene.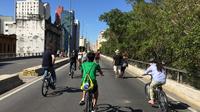 Duration:
5 hours
Priced From:
USD 99.00
Sunday is the perfect day to jump on a bike and check out the various cultures that make up this diverse city. <br><br>Join us as we ride through the downtown area, experiencing various fairs and cultural events as we make our way to one of the greatest urban parks in the world.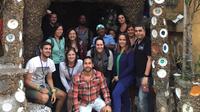 Duration:
5 hours
Priced From:
USD 99.00
São Paulo is one of the most diverse cities in the world. Cultures from around the globe have funneled into this mega- metropolis, creating a unique mix of lifestyles and people. This 5-hour tour visits some of the most contrasting elements of the city, from a luxurious park to a favela.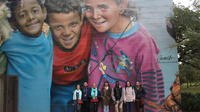 Duration:
5 hours
Priced From:
USD 99.00
Tourists typically visit the same areas and rarely get outside of the city center. This tour is designed to change that. Get off of the beaten track and explore the diverse nationalities, religions and cultures that live on the outskirts of the city. <br /><br />From Italian and Lebanese immigrant communities to the largest outdoor urban art museum in the world, this tour has it all, including great food and drinks!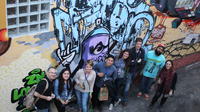 Duration:
5 hours
Priced From:
USD 99.00
The best way to learn Brazil's history is through its food and drink. <br />Come explore one of the most bohemian neighborhoods in the world as we eat and drink our way to a better understanding of this country and its rich history. <br />Food, cachaça, beer and interesting stories are included!