Things To Do in Niagara Falls & Niagara Falls Airport Layover Ideas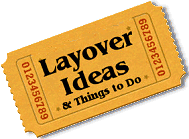 Things to do in Niagara Falls if you have a Niagara Falls Airport Layover or Extended Niagara Falls Airport Stopover
If you have an extended layover at the Niagara Falls Airport or staying in town, why not consider getting out with some fun activities? We list a few here and there are many more on
Niagara-Falls.LayoverIdeas.com
.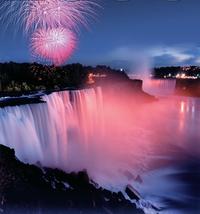 Duration:
90 minutes
Priced From:
USD 15.00
Enjoy an entertaining tour of Niagara Falls, USA that culminates with an amazing fireworks display over the Falls! A perfect tour for families with small children or couples seeking a romantic evening at Niagara.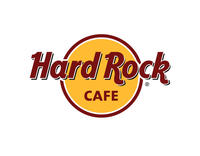 Duration:
Flexible
Priced From:
USD 19.99
Rock your senses with a prix-fixe menu at the Niagara Falls Hard Rock Cafe. Classic American cooking comes to the heart of the Falls, where you'll enjoy a 2- or 3-course meal with your choice of theme: Blue Grass, Hip Hop or Jazz. Each option comes with a drink (coffee, tea or soda) and dessert. Expect entrees like the classic cheeseburger, a half-rack of hickory-smoked ribs, salmon, steak and even some vegetarian options. Love One - Serve All!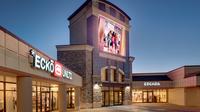 Duration:
Flexible
Priced From:
USD 35.00
Shop America's Shop & Dine (Fashion Outlets of Niagara Falls) tour package offers great deals on shopping and dining, combined indoor and outdoor shopping with over 150 designer stores with discount prices, lunch or dinner at Niagara Falls Applebee's valued up to $15, Green Savings Card with $800 in savings, free gift, and more.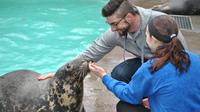 Duration:
Flexible
Priced From:
USD 55.00
This is a can't miss chance to interact with one of the Aquarium's playful trained seals. This session gives you a look behind the scenes at the care and training of our marine mammals and an opportunity to touch, feed and play with one of the seals alongside our trainers. You even get a kiss from one of our seals! Participants will have a photo taken with one of our harbor seals, which is available for purchase.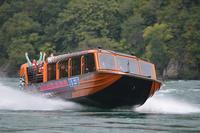 Duration:
90 minutes
Priced From:
USD 61.00
Niagara Falls may be the Niagara River's crown jewel, but there's more to be seen and experienced on the river than the tumbling water, and if you're the adventurous type, a jet boat ride through the river's white-water rapids and whirlpools is the way to do it. Take a thrilling 60-minute journey that includes Class 5 and 6 rapids and a chance to admire the beautiful Niagara Gorge. Opt for a seat in either the enclosed cabin or the wet deck (which lives up to its name!), and choose from several departure times from the late morning to early evening. ... Read More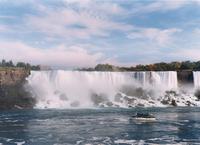 Duration:
Flexible
Priced From:
USD 67.50
Get the most bang for your buck at Niagara Falls State Park with this wallet-friendly Discovery Pass for five must-see attractions in Niagara USA. Set voyage on the world famous Maid of the Mist® into Horseshoe Falls, feel the spray from Cave of the Winds, watch a film on the falls at Niagara Adventure Theater, climb a rock wall at the Niagara Gorge Discovery Center, and check out the Niagara Aquarium. A highlight for families: Ride a vintage trolley as many times as you like throughout the day!<br /><br />Rock your senses with a prix-fixe menu at the Niagara Falls Hard Rock Cafe. Classic American cooking comes to the heart of the Falls, where you'll enjoy a 2- or 3-course meal with your choice of theme: Blue Grass, Hip Hop or Jazz. Each option comes with a drink (coffee, tea or soda) and dessert. Expect entrees like the classic cheeseburger, a half-rack of hickory-smoked ribs, salmon, steak and even some vegetarian options. Love One - Serve All!... Read More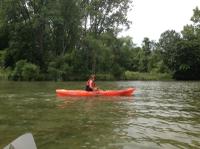 Duration:
2.5 hours
Priced From:
USD 74.66
While visiting the amazing Niagara Falls, take some time to see the beautiful surrounding areas on a kayak tour along the Niagara River. On this 2.5-hour kayaking tour from the American side, your professional guide will lead you along the river, where you'll see numerous scenic sights. Kayak along Grand Island, Strawberry Island and Motor Island, pass the famous River Lea Farmhouse and continue through a wildlife habitat teeming with osprey, eagles, cranes, mink, beavers and more. And don't worry -- you will not be kayaking over the falls! ... Read More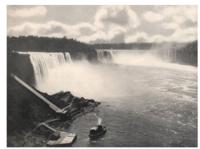 Duration:
3 hours
Priced From:
USD 78.00
The Underground Railroad, the network that shuttled slaves to freedom, stretched all the way up to the Canadian border. It is estimated that between 30,000 and 100,000 slaves crossed the border to gain their freedom. This tour takes you back to the 19th century, with your guide and others in historical garb, to reveal what the Underground Railroad was like. Hear stories of great intrigue and see many sites that played a pivotal role in giving tens of thousands of people their freedom. And as a bonus, visit the famed Niagara Falls. This is a small group tour with no more than 15 people, allowing more access to the guides for each tour participant. ... Read More
More Niagara Falls Airport Transfer & Airport Connection Options