Things To Do in Istanbul & Istanbul Ataturk Airport Layover Ideas
Things to do in Istanbul if you have a Istanbul Ataturk Airport Layover or Extended Istanbul Ataturk Airport Stopover
If you have an extended layover at the Istanbul Ataturk Airport or staying in town, why not consider getting out with some fun activities? We list a few here and there are many more on
Istanbul.LayoverIdeas.com
.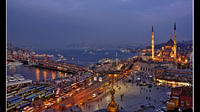 Duration:
90 minutes
Priced From:
USD 14.77
Begin a special evening in Istanbul with this sunset cruise. Witness breathtaking views over the shimmering waters of Istanbul's magnificent Bosphorus. Cruise past ornate Ottoman palaces, grand villas, mosques and mansions. See the great domes and elegant minarets which grace Istanbul's skyline. Witness the spectacle of Istanbul's city lights dancing across the water from Europe to Asia.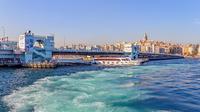 Duration:
Flexible
Priced From:
USD 17.04
There is no better way to discover Istanbul than on a our Hop On &ndash; Hop Hoff Golden Horn Tour.<br /><br />Explore magnificent Istanbul without getting into traffic!<br /><br />Create your own personalized sightseeing itinerary and explore Istanbul&rsquo;s attractions under the bridges that connect them and witness history from the sea.<br /><br />Hop on and off as many times as you like. Your ticket is valid the whole day. If not Hopped-Off the tour will take approximately 2 hours.... Read More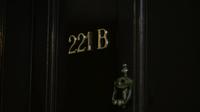 Duration:
60 minutes
Priced From:
USD 18.00
In this game, you will be locked in a room as groups of 3-5 people. You have 60 minutes to escape! The moment the door is locked you will find yourselves in a very different environment. You'll be solving multiple puzzles by utilizing clues, and at last, you will try to find the key that opens the door.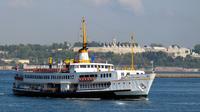 Duration:
90 minutes
Priced From:
USD 18.17
A unique Bosphorus Cruise tour in the World&rsquo;s most beautiful City that divides the continents of Asia and Europe.<br /><br />When you are in Istanbul do not miss to make a Cruise on the 32 km (20-mile) long Bosphorus. The Bosphorus not only divedes the continents its connects the Marmara and Black Sea as well.<br /><br />At the end of the tour you can say yourself: &rdquo; Today I was in Asia and in Europe &rdquo;.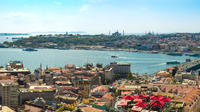 Duration:
90 minutes
Priced From:
USD 18.17
<strong>Explore the Golden Horn</strong><br />The Golden Horn, also known by its Turkish name as Haliç, separates the historic center of Istanbul from the rest of the city, and forms a natural, sheltered harbor that has historically protected Roman, Byzantine and Ottoman and other maritime trade ships for thousands of years.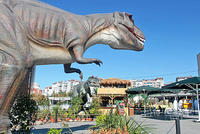 Duration:
Flexible
Priced From:
USD 20.00
Jurassic Land invites everyone, old and young, to discover the world of dinosaurs. Located on over 32,000 square feet (10,000 sq m), Jurassic Land features a fantastic journey to the dinosaur island by Europe's largest 4D-6 Effect cinema, a five-unit science center in a themed setting, a unique museum with moving visuals, a gift shop with hand-crafted products, Dino Laser Tag, and Jura Café with indoor and outdoor dining.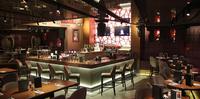 Duration:
2 hours
Priced From:
USD 20.88
Skip the line at the Hard Rock Cafe in Istanbul and head straight inside to enjoy classic American food with a rock 'n' roll–themed vibe. Choose from two lunch or dinner menus, and then soak up the buzzing atmosphere and décor — a blend of old Turkish motifs mixed with pop-and-rock glamor. Check out displays of must-see music memorabilia including a cornet used in Beatles recordings, a dress owned by Shakira and a Lady Gaga headpiece.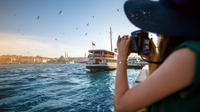 Duration:
5 hours 30 minutes
Priced From:
USD 21.58
Long Bosphorus Tour – Trip to the Fisherman's Village Anadolu Kava?i.<br /><br />We invite you to see the breathtaking palaces, fortresses, bridges and historic artifacts all across the Bosphorus and up to the Black Sea.<br /><br />Our boat departs everyday at 11:15 AM and sails through the Bosphorus to a small fisherman's village at the shores of the Black Sea called Anadolu Kava?i.
More Istanbul Ataturk Airport Transfer & Airport Connection Options