Istanbul Ataturk Airport (IST) Services & Amenities

Safely Arrive or Depart Stress-Free at the Istanbul Ataturk Airport
--
Book a safe and convenient
private Istanbul Ataturk Airport transfer from USD 44
or a
safe and economical

shared Istanbul Ataturk Airport shuttle transfer from USD 23
.
Other Items of Interest at Istanbul Ataturk Airport
Istanbul Airport services include:
Conference facilities
Mosques (open 24/7) - Check-in area (2), Domestic Departures (2), International transit area (2), Arrivals (2)
Luggage storage (open 24/7) - Arrivals area in both Domestic and International terminals
Disabled Facilities at the IST Istanbul Ataturk Airport
Istanbul Ataturk Airport has comprehensive facilities for disabled passengers including lifts and ramps, wheelchair-accessible toilets, and disabled passengers can move easily around the Arrivals area. Disabled passengers requiring assistance with boarding aircraft are advised to contact their airline in advance. Wheelchairs are available at the airport, but passengers should make advance arrangements with their airline.
Travel Tips & Articles You Might Like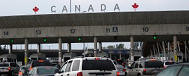 More Istanbul Ataturk Airport Transfer & Airport Connection Options